Exclusive: Interview with Andrew Dinning from Reel Kingdom
It can't have escaped the seasoned Pragmatic Play slot players attention that some of their favorite slots have a slightly different design than usual and that a big 'Reel Kingdom' logo is plastered on the intro screen. Reel Kingdom is one of the independent daughter studios of Pragmatic Play which has created slots such as Big Bass Bonanza, Snakes & Ladders – Snake Eyes™ and Fish Eye.
While we were walking around at ICE 2023 in London we met Andrew Dinning at the Big Bass Bonanza info booth of Pragmatic Play and had a sit-down with him.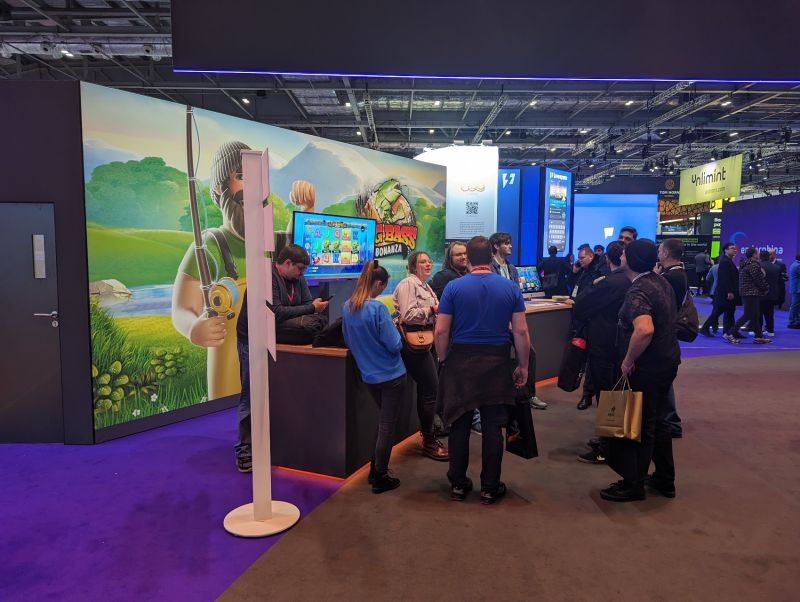 Hi Andrew, it's great to have you here today. So, tell us, how did you get started in the slot machine industry?
Andrew: Well, I've been interested in slots since I was a kid. I remember going to arcades with my father and playing games like Bar-X or OXO. I was drawn to their simplicity and bold colors, and I just enjoyed the experience of playing them. Fast forward a few years later, I was a qualified graphic designer working in advertising when I saw a job opportunity as a Junior Games Designer for Barcrest. I jumped at the chance and got the job.
That's fantastic. So, what was your first game as a Junior Games Designer?
Andrew: My first game was Action Note, and I went on to create games for the club sector like Blackjack Club. I had the privilege of working with a team of passionate creatives and we created games that are still played and traded on eBay to this day.
Wow, that's impressive. And how did you transition to Reel Kingdom?
Andrew: After working for various companies, I joined Astra Games where I had the opportunity to work with Novomatic and learn how to create random games with mass appeal. When Reel Kingdom was taken under the wing of Pragmatic Play in 2020, I was given the freedom to focus on making games while the platform of Pragmatic Play took care of the rest. And that's when we created the popular Big Bass Bonanza series.
That's amazing. Speaking of Pragmatic Play, could you tell us a little bit about them?
Andrew: Of course! Pragmatic Play has taken Reel Kingdom under its wing in the form of an independent studio. We get the support from their team and plug our games into their API but we kept the freedom in designing games that we love. Of course the vision of what Pragmatic Play and Reel Kingdom want in a slot machines is similar, hence us partnering.
It's clear that you're passionate about creating great slot games. What's your approach to designing a game?
Andrew: My approach is to always keep learning and improving. I believe that the key to creating a successful game is to understand what players want and what will appeal to them. I also make sure to keep the game simple and visually appealing, just like the games that first drew me to the industry as a kid.
That's a great philosophy. What's next for you and Reel Kingdom?
Andrew: In the future, you can expect to see a live casino adaptation of the popular game Snakes and Ladders. We're always looking for new and exciting ways to bring our games to players, and I can't wait to see what the future holds for Reel Kingdom and me.
Well, it's been a pleasure speaking with you today, Andrew. Thank you for your time and for sharing your story with us.
Andrew: Thank you for having me! It's been great to talk about my passion for creating slot games.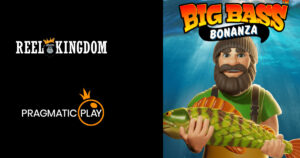 Exclusive: Interview with Andrew Dinning from Reel Kingdom
A quality casino for Pragmatic Play games

Pragmatic Play games are available on 1xBet, one of the most famous and trusted online casinos. We invite you to come and play Pragmatic Play Live Casino games and Slot Machines the way they are meant to. On 1xBet.
Use code PRAGMATICPLAY when signing up to get access to your exclusive 130% welcome bonus!
See what else Pragmatic Play has to offer
Try Slots and Live Casino games from Pragmatic Play
Pragmatic Play commits to quality on every vertical